WHAT I WORE IN NEW YORK
I spent the first week of June in New York, where my boyfriend Johnny and I enjoyed our time exploring the city, cafe hopping and taking on the challenge of learning the NYC metro system (it was difficult but by the end of our trip, we were pros - kind of).
I thought I'd share three outfits that I wore on my trip, that are equally comfy as they are cute !
OUTFIT #1
This first outfit is super casual and easy going, making it perfect for a day full of walking around the city (and making my way through the crowd of people on the Brooklyn Bridge - seriously, it was insane).
Jeans from Zara (I couldn't find them on the site since I bought them a while ago, but a sustainable alternative would be these Modern Boyfriend Jeans by Everlane, they're very similar!)
Scarf is also from Zara but no longer on their site
Purse & belt: Thrifted from Value Village
OUTFIT #2
These have got to be my favourite pieces to put together at the moment. I'm obsessed with waist-bags right now, and this one is small enough to keep me from carrying anything I don't really need and sticking to the essentials ! Let's be real - not having to carry a purse around all day is such a good feeling.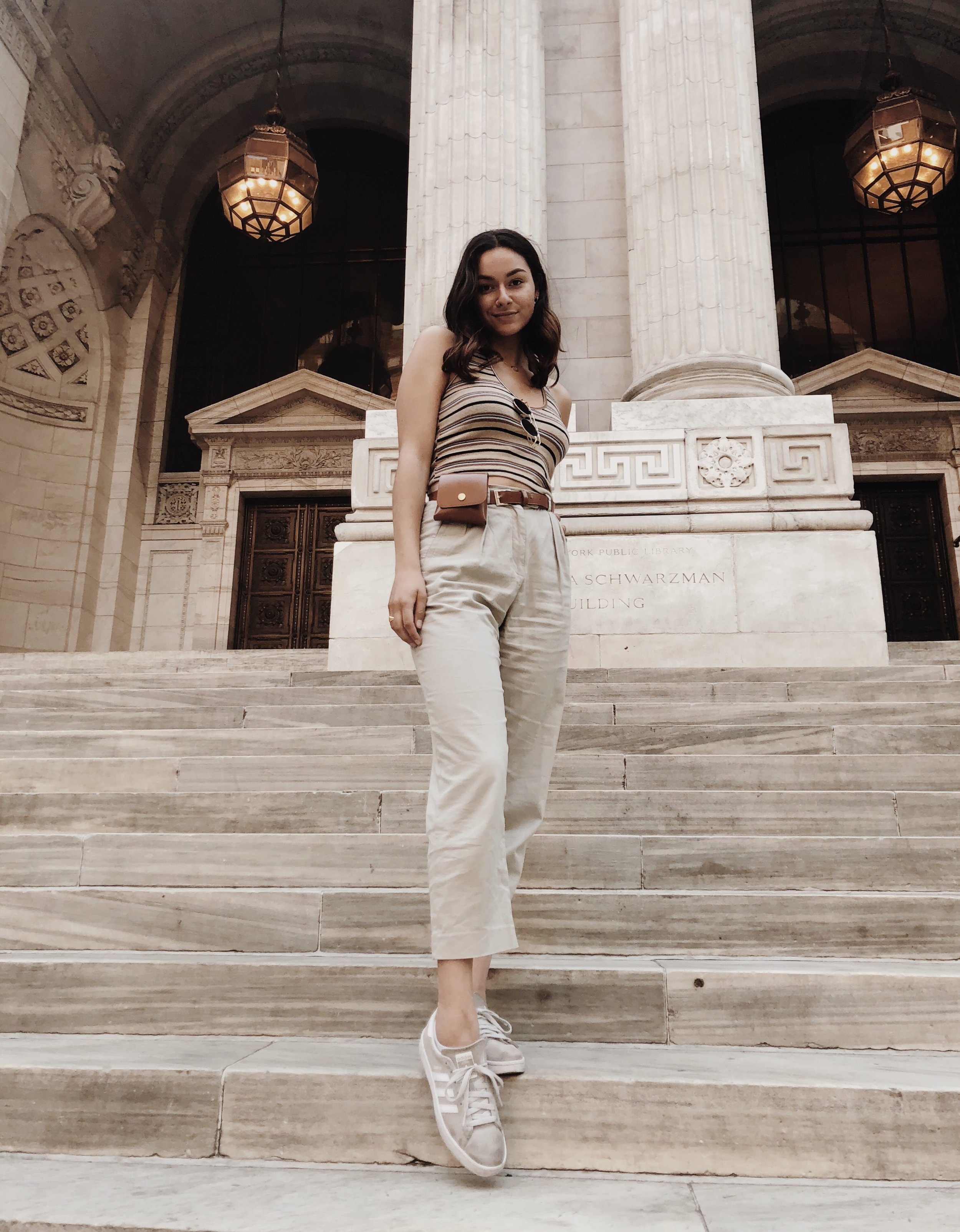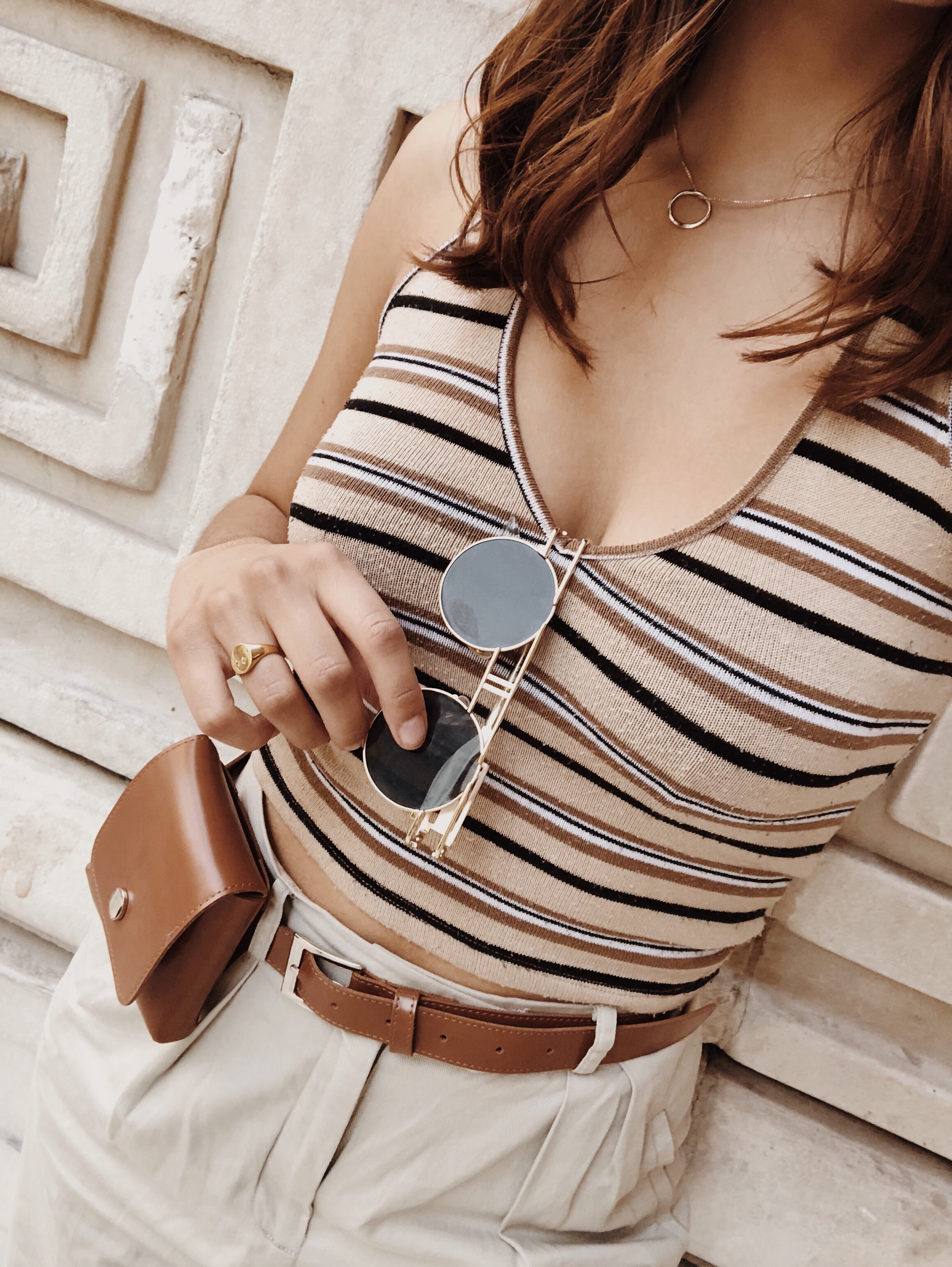 OUTFIT #3
I've been wearing both pant overalls and these short ones a bunch recently and I can't get enough. I wore this pair with one strap undone - it's my favourite way to wear them, especially when I have a design on my tee that I don't want to hide !
DETAILS :
Overalls : Thrifted from Value Village
Purse : Hand-me-down from my aunt (I wasn't kidding - half of the stuff I wear belonged to her)
(Similar) Reformation 70's Tee